As the Spring brings longer, brighter and warmer days, many people start to think about home renovations that will help them to enjoy their gardens during the (hopefully!) warmer Summer months to come. Cue Bi-folding and French doors!
With modern security and thermal efficiency standards, both kinds of doors offer enhanced security and improved heat retention for your home. So how to choose the best solution for your property?
Bi-folding doors
With their compact design bi-folding doors can be a great option if you have restricted space as the panels fold flat against the wall, maximising the open space. This worked well for a client that had a small courtyard at the back of their townhouse.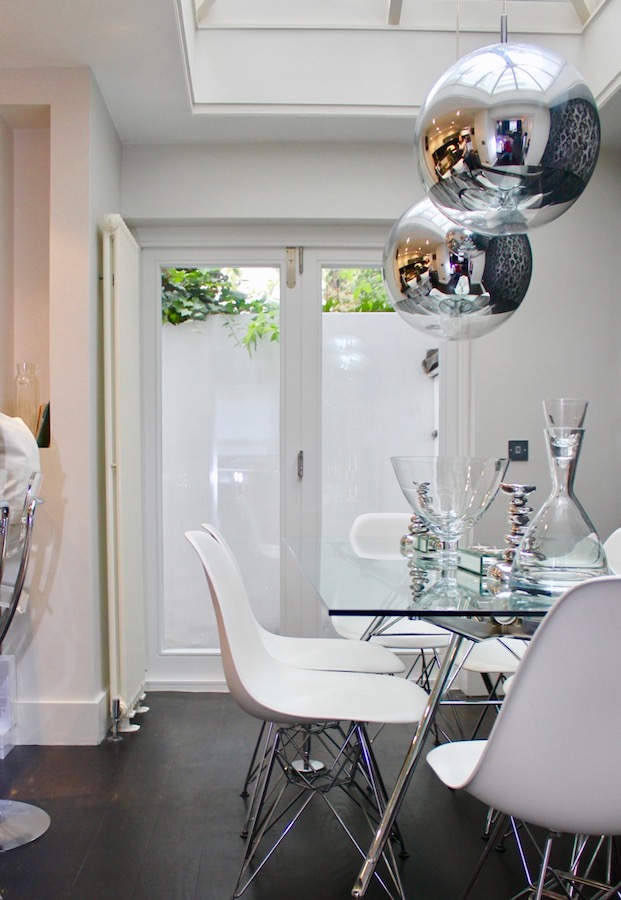 While Bi-folding doors are a modern design, they are also versatile. They lend themselves to modern styles of homes but can work equally well in period properties, especially where they have modern extensions.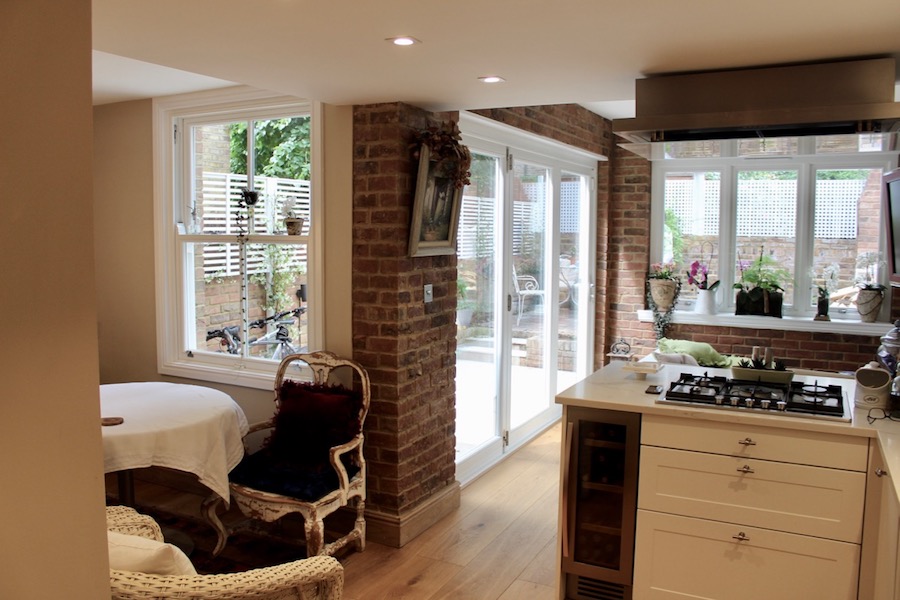 French Doors
French doors have a timeless design that creates an open feel to any room. As well as ground floor living rooms and kitchens, they can be successfully used in upstairs rooms as a feature window in bedrooms or studies. Sashed offers many different designs and finishes so that your French doors can be as individual as you are.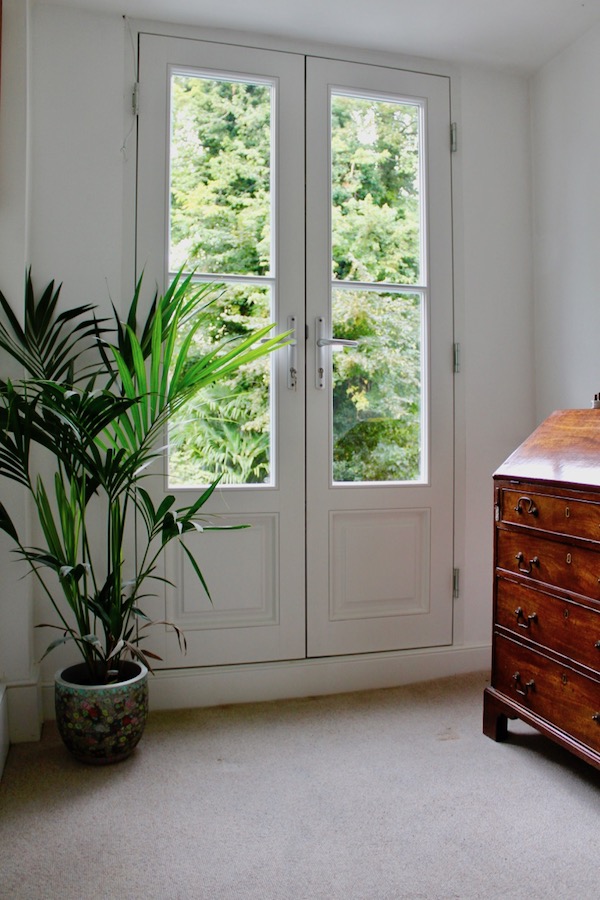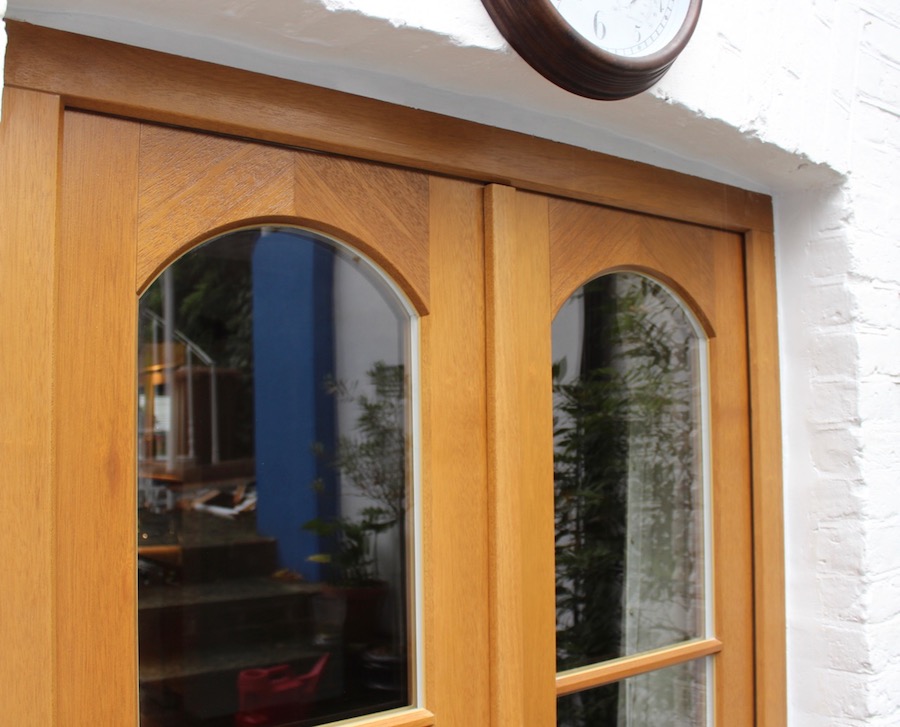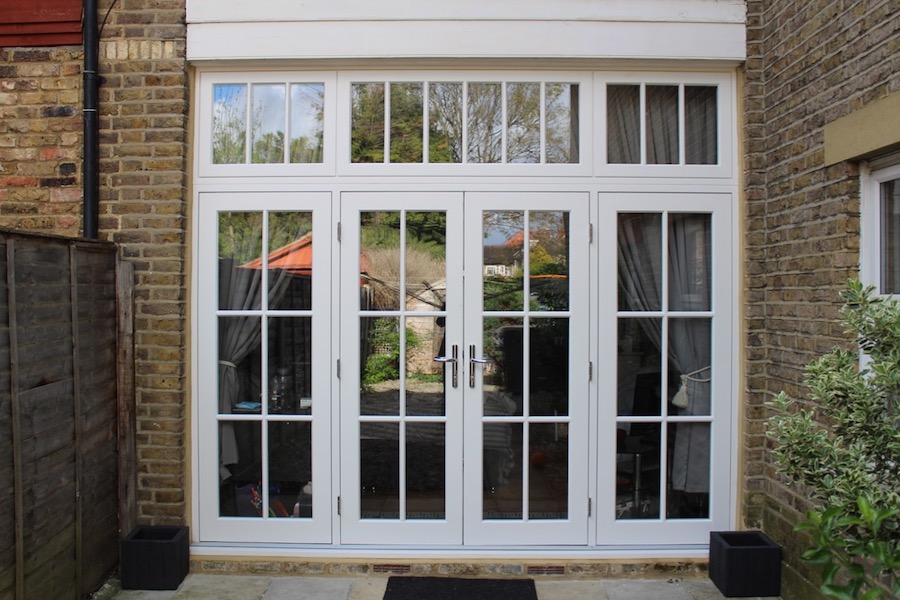 A before and after
This home in Hambledon, near Henley-on-Thames had a 3-panel bi-fold door in the kitchen that needed replacing. The owner chose a French door to replace the existing door to provide a more practical solution as the personnel door was too narrow to use comfortably.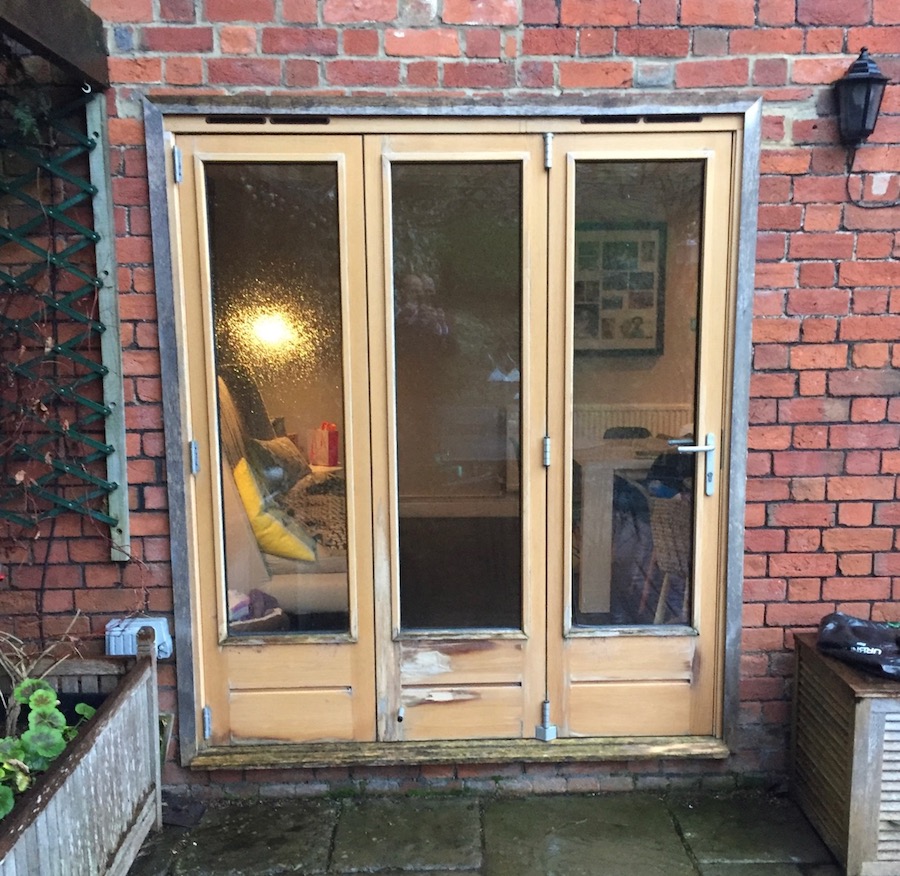 The new French doors not only let more light into the room but also made the door more practical, as the doors have parliament hinges which allow them to be folded flat against the side of the house.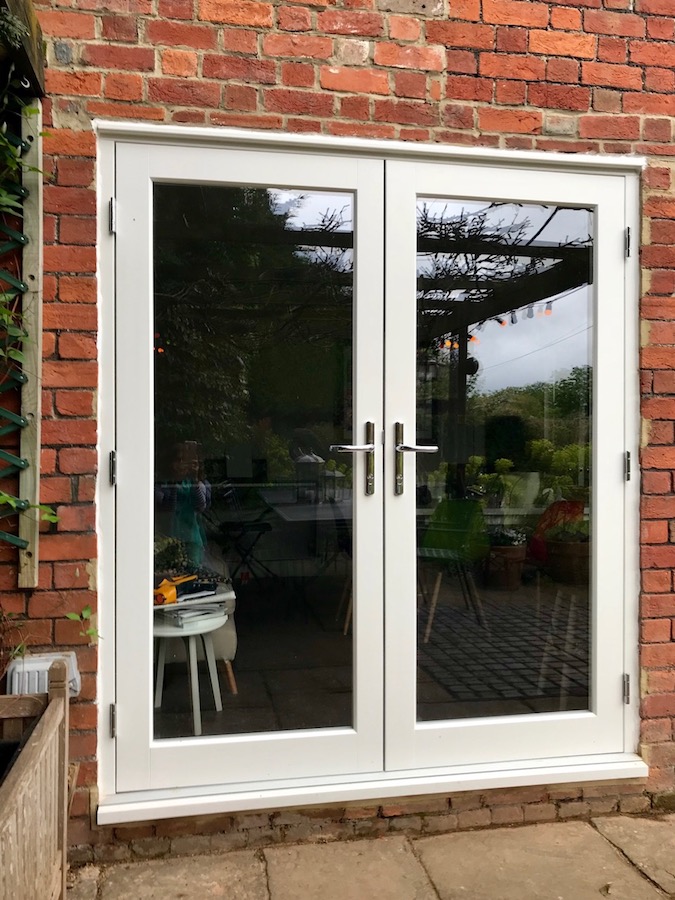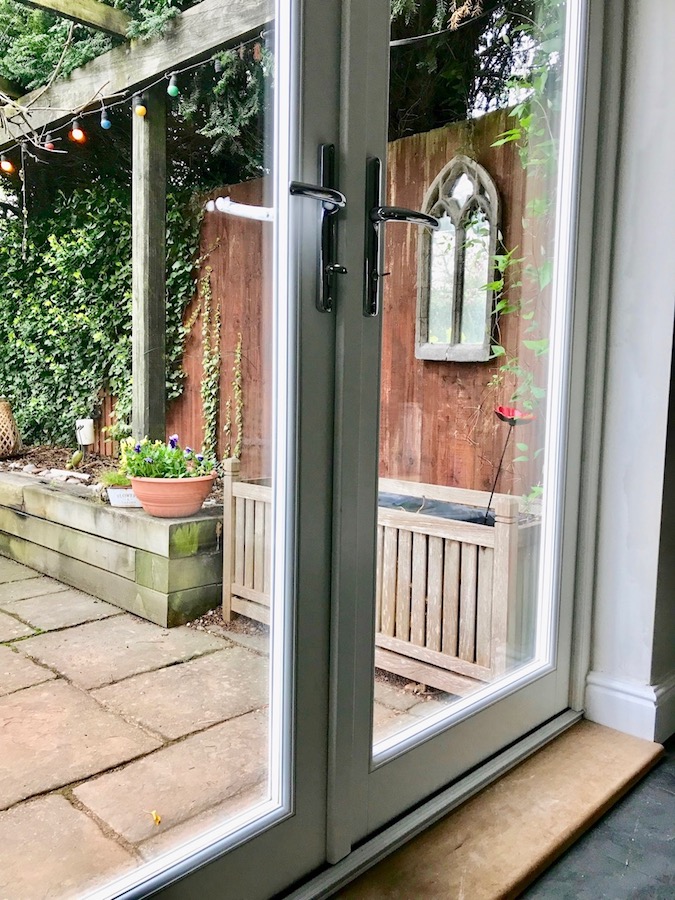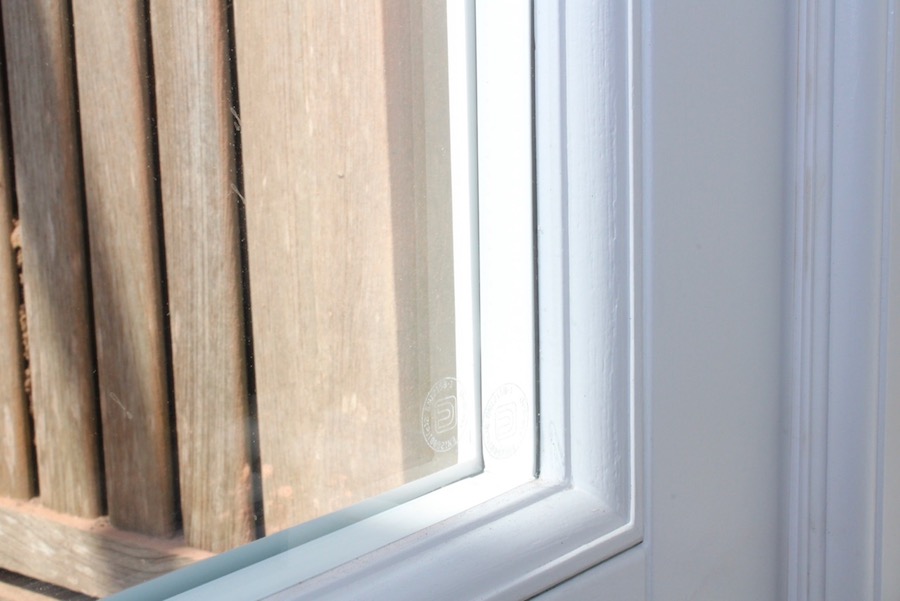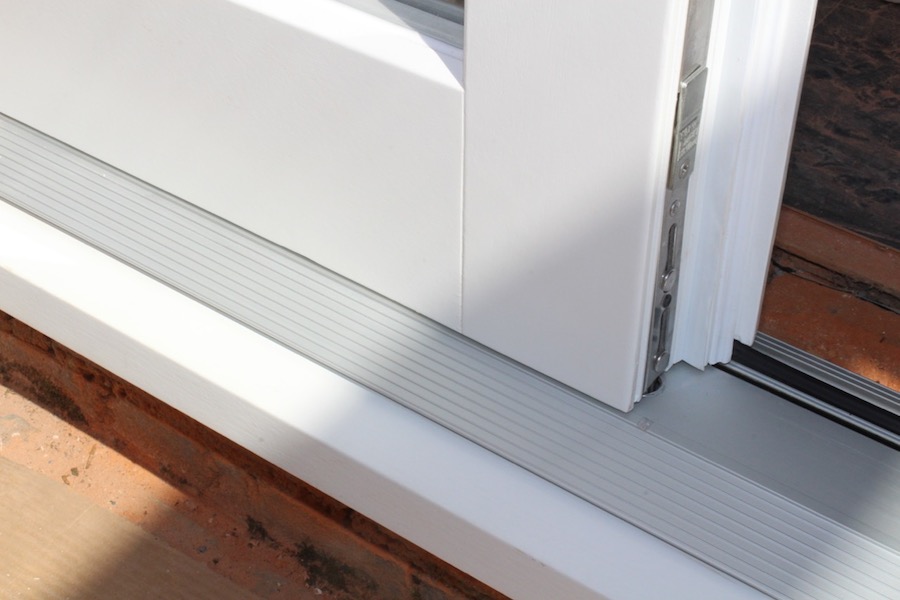 Why not
Contact us
today to discuss your requirements?