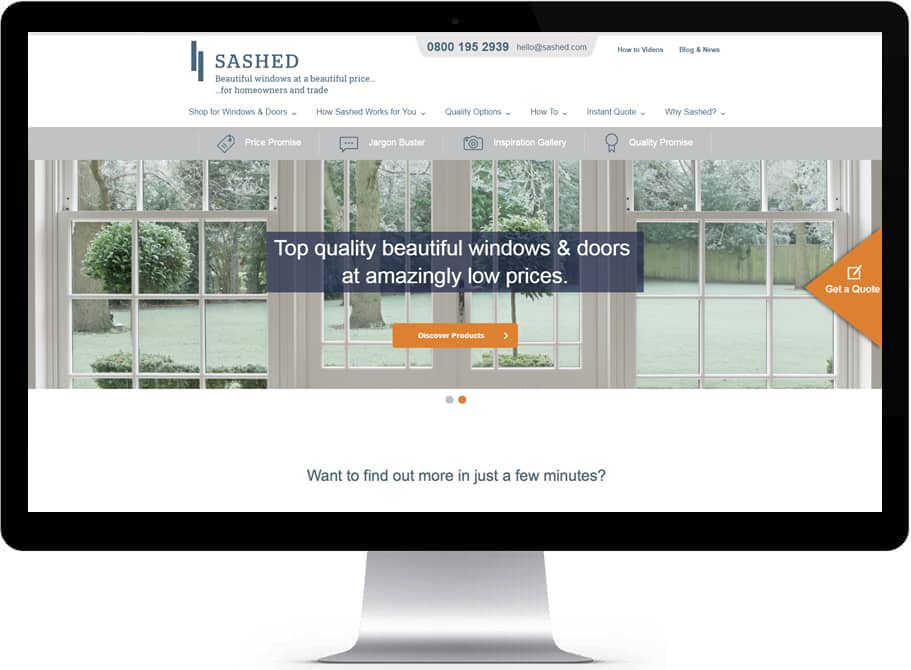 Hi, I'm Sam Mitchell, managing director at Sashed.com, thanks for visiting our site. We first conceived Sashed just over a year ago now, and it's been both a long and fun journey so far. Today, we are finally ready to launch phase 1 of our website.
We wanted to shake things up in the traditional windows and doors business, we started by looking at the marketplace and its shortcomings, then we took a close look at how windows and doors are priced across uPVC and timber industry. We soon realised that there is a better way to do things. We were horrified at the high price of timber windows and doors in London and South East England, and we wanted to bring timber products into the reach of budgets that are usually restricted to uPVC.
But it was not just the prices, we also experienced unacceptably poor levels of customer service and questionable ethics.
In my previous roles I've seen how technology can transform businesses and industries and wanted to do the same for the timber window and door industry in the UK. I've also operated in highly ethical environments where honesty, trust, openness, responsiveness, and respect are important and I feel they are fundamental to any business success.
My goal is to employ admirable business ethics and leverage technology to deliver great service and premium products at affordable prices to everyone in the UK.
Like you, I use the internet to shop around before I buy. I like to be in charge, be informed, and find the best product and service at the best possible price before I buy. So I set out to make buying windows and doors as easy as buying something from Amazon.
Using Sashed is easy as 1,2,3.
1. Buy top quality windows online at internet prices.
2. Arrange for your local builder or independent glazer to fit your windows, or even fit them yourself.
3. Save £££s.
I hope you enjoy our new website and your interactions with sashed.com. I'm sure you'll be delighted with the quality and the price or our products. If there is anything you feel we can do better, please do let us know at happiness@sashed.com
Happy shopping!